Kayak Rentals
We offer daily kayak rentals on Moore Reservoir — the largest reservoir in New Hampshire! Owned and maintained by Great River Hydro, the entire reservoir is public access. This means you can land your kayak anywhere you want, take a swim, explore a hidden cove, and enjoy the natural beauty of the White Mountains at your own pace. 
What's Included
Every kayak rental comes with a single or tandem kayak, paddle, life jacket and optional dry bag.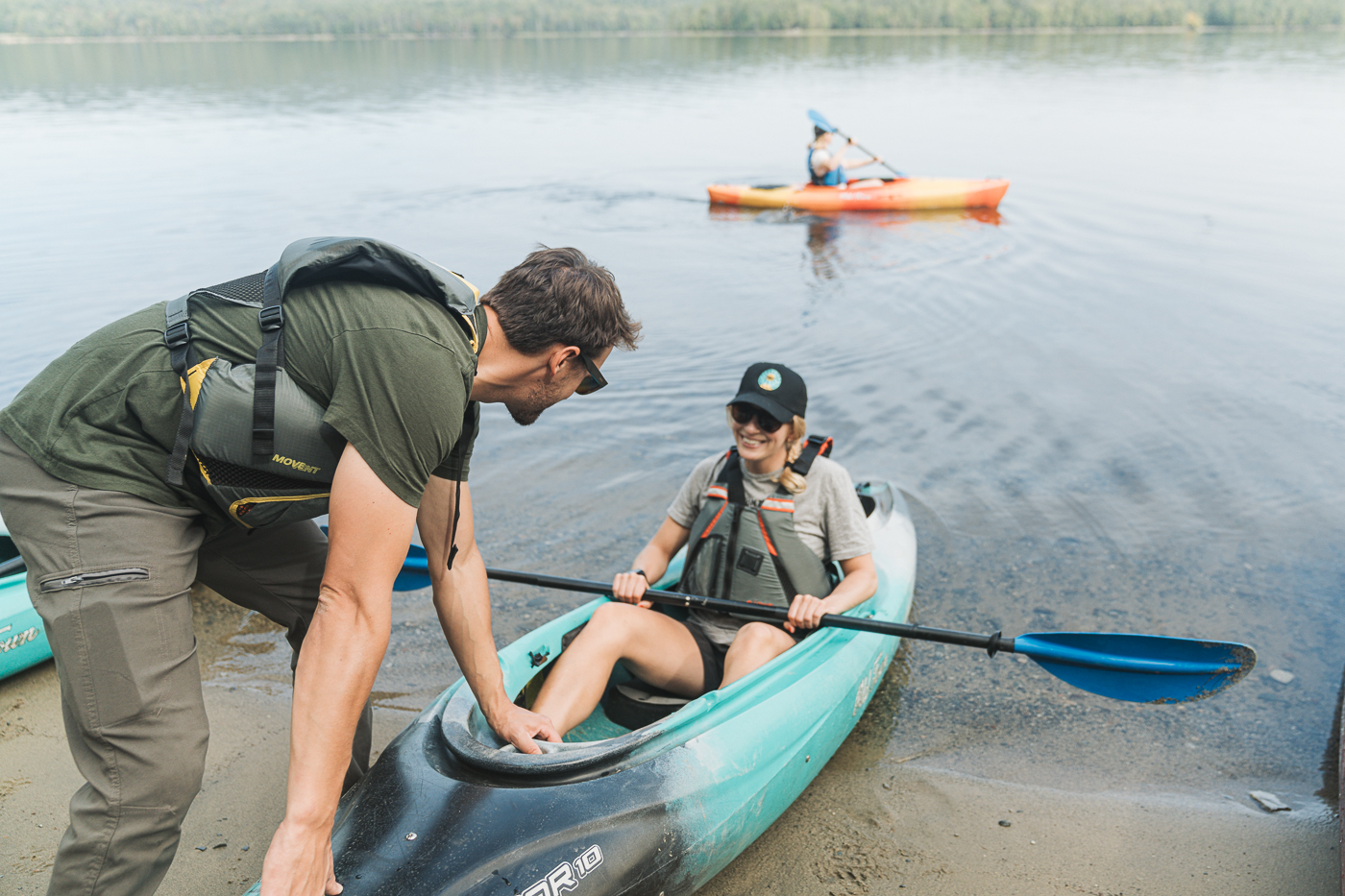 Directions and Parking
Directions: Kayak rentals depart from our home base at Moore Reservoir – Dodge Hill Launch in Littleton, New Hampshire.
Parking: Is available in the upper dirt lot near the North Country Kayak sign that reads: Launch Site, Walk This Way ←
Once you've parked, grab your belongings and walk down the road, around the yellow gate – following signs for North Country Kayak. The walk from the parking area to our launch site takes two minutes. Our staff will meet you here and show you to your kayaks.
Hours
Reservations: Kayak rentals may be reserved for the 9am – 12pm slot or 1pm – 4pm slot.
Walk-Ins: Please call ahead for day of availability. We have lots of kayaks and will do everything we can do accommodate your group.
Pricing
 We only offer a half-day rate. No hourly rates are available. 
Single Kayak Half Day: $45

Tandem Kayak Half Day: $75

Booking
Click Book Now to proceed with our reservation process. Please note…
You can adjust the quantity of kayaks at the end of the booking process.

If you'd like to book both single and tandem kayaks you will need to book them separately.
STAY IN THE FLOW
Sign up with your email address to receive discounts on kayak rentals or tours.